==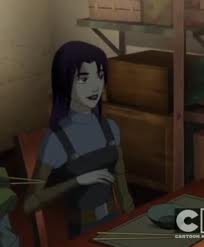 Personality== Circe is serious and dry wit. She seems to have deep feelings for Rex. She is kind,loyal, and wants to fit in with others like her. She can be rebellious at some points but when around Van Kleiss she is not. When around Sqywd and Rex, she intends to have a great time and fun time and is really happy around them.
Ad blocker interference detected!
Wikia is a free-to-use site that makes money from advertising. We have a modified experience for viewers using ad blockers

Wikia is not accessible if you've made further modifications. Remove the custom ad blocker rule(s) and the page will load as expected.